When it comes to gift-giving, it's important to find something that is both meaningful and practical. While items like jewelry or electronics may fit the bill, it's crucial to add a personal touch to show your affection. However, it can be challenging to find a gift that is simple, affordable, and c[...]
Add To Cart
Add 8 Balloons for $42.95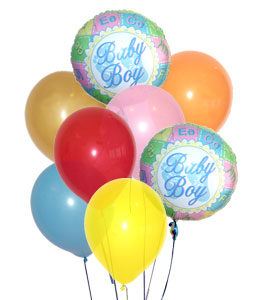 When it comes to gift-giving, it's important to find something that is both meaningful and practical. While items like jewelry or electronics may fit the bill, it's crucial to add a personal touch to show your affection. However, it can be challenging to find a gift that is simple, affordable, and c[...]
When it comes to gift-giving, it's important to find something that is both meaningful and practical. While items like jewelry or electronics may fit the bill, it's crucial to add a personal touch to show your affection. However, it can be challenging to find a gift that is simple, affordable, and c[...]
When it comes to gift-giving, it's important to find something that is both meaningful and practical. While items like jewelry or electronics may fit the bill, it's crucial to add a personal touch to show your affection. However, it can be challenging to find a gift that is simple, affordable, and conveys your emotions. Luckily, flowers are an excellent solution. They not only look and smell beautiful, but they also leave a lasting impression on the recipient.

For a one-of-a-kind flower arrangement, we suggest the Sweet Surprises Bouquet. Made up of deep fuchsia spray roses, pink mini carnations, white traditional daisies, and lush greens, this bouquet is sure to bring joy to the receiver. The spray roses add a touch of sophistication, while the carnations symbolize love and the daisies represent innocence. Whether it's a birthday, anniversary, or just a way to show appreciation, the Sweet Surprises Bouquet is a versatile gift choice.

Handcrafted by our local florists, the Sweet Surprises Bouquet can be delivered on the same day throughout the United States, even with short notice. Alternatively, you can book in advance to ensure timely delivery. Show your loved ones that you care with the Sweet Surprises Bouquet.
Item No. C12-4792
Price: $69.95