There's an unwavering truth that nothing captures the spirit of love and expresses it through flowers better than red roses. Whether you aim to communicate your feelings to your partner on an anniversary, extend birthday wishes to children, parents, or other relatives and friends, or simply remind s[...]
Add To Cart
Add 8 Balloons for $42.95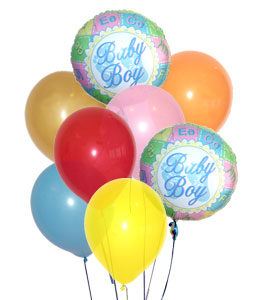 There's an unwavering truth that nothing captures the spirit of love and expresses it through flowers better than red roses. Whether you aim to communicate your feelings to your partner on an anniversary, extend birthday wishes to children, parents, or other relatives and friends, or simply remind s[...]
There's an unwavering truth that nothing captures the spirit of love and expresses it through flowers better than red roses. Whether you aim to communicate your feelings to your partner on an anniversary, extend birthday wishes to children, parents, or other relatives and friends, or simply remind s[...]
There's an unwavering truth that nothing captures the spirit of love and expresses it through flowers better than red roses. Whether you aim to communicate your feelings to your partner on an anniversary, extend birthday wishes to children, parents, or other relatives and friends, or simply remind someone dear to you how much they are cherished; our My Perfect Love bouquet is the striking and ageless masterpiece you're looking for.

Comprised of two dozen luminous, large, red roses, My Perfect Love conveys every ounce of love and appreciation in your heart to the person you hold dear.

Each of the twenty-four roses in this remarkable bouquet is meticulously hand-picked by your local florist and skillfully arranged with others to create an exquisite presentation. This majestic red array of roses is further enhanced by a delicate touch of greenery around the edges, ultimately showcasing the resulting stunning work in a graceful yet sturdy vase.

This arrangement is perfect for a multitude of occasions that require a bouquet gift. Having trouble finding the ideal make-up gift after a disagreement? Celebrating another beautiful year together with your soulmate? Want to express gratitude to a friend or family member for their support during challenging times, or recognize a colleague's efforts and hard work? Or perhaps you wish to add a touch of opulence to your child's birthday party? This timeless assortment of red floral treasures is certain to be an ideal match for numerous celebrations.

Even without a specific reason, order My Perfect Love today to rekindle your love and brighten your loved one's day, reminding them that you genuinely care. Our local florists in Canada and the United States can reserve your My Perfect Love in advance or craft a fresh arrangement as needed for same-day delivery in most areas.

Item No. T61-1A
Price: $189.95